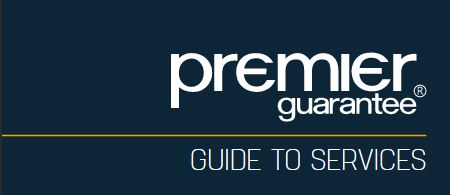 Premier Guarantee has over 300 employees that work across the length and breadth of the country, supporting our clients with their construction projects and delivering structural warranty solutions for all types of residential and commercial builds.
Our head office is based on the Wirral, where the majority of our team reside, situated on the docklands overlooking the majestic Liverpool skyline. We also operate out of a number of regional offices across the country. Whether you are looking for your first quote, checking on your certificates or looking to resolve a problem, our team work very closely with each other to make sure we deliver the best possible customer service.
Our surveyor network is made up of over 100 surveyors ensuring that our clients are always supported well by local surveyors who know their area and can be on site promptly when required. The surveyor team keep in regular contact with our customer service team over all on-site and off-site issues which allows us to deliver a first class service.
For our larger clients, you'll also have support from our field sales team when it comes to managing your quotes, orders and ongoing work. They'll meet with you regularly to check on the service you are receiving and identify any issues that may arise.
What's great about Premier Guarantee is that all of our teams work in tandem so that when you call us, you'll be able to speak to somebody who can support you in the right way, whatever the problem.
Additional Information
Please find additional information and handbooks below for Premier Gaurantee
http://www.premierguarantee.co.uk/media/2820/guide-to-our-services-v3-low-res.pdf