Checkmate New Home Warranty Welcomes You
Checkmate delivers ten and twelve year latent defects structural insurance and new home warranty insurance policies across a wide range of new and newly converted/refurbished homes and commercial premises throughout the UK. Click here to see a summary of the cover provided. Checkmate utilises a bespoke, innovative and market leading online platform for the provision of these policies which allows our customers access to their developments 24 hours a day, 365 days a year from anywhere in the world. Checkmate operates the "First & only" consumer code in the new homes market to be approved by the Trading Standards Institute; click here to download a copy.
Delivering a step change to the UK latent defects new home warranty market.
Everything Online to Save You Time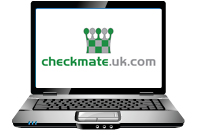 Innovative Risk Management to Reduce Your Costs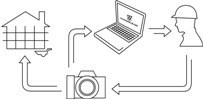 Your Low Carbon Solution
If you are considering buying a new home from a builder or developer, Checkmate would like to help you understand some useful points about the latent defects insurance (new home warranty) policy that may be provided as part of your purchase.
Please click here to visit a page of this website exclusively for new home buyers.
Additional Information
Please find additional information below for warranty details from Checkmate;